12 wheeler Sinotruk Howo large quarry dump truck Description:
---
12 wheeler Sinotruk Howo large quarry dump truck also called dump truck, dump tipper, side-turn tipper, dump truck tipping, dumper, tip truck, tipper lorry.
is a truck used for transporting loose material, such as sand, gravel, coal, dirt, etc.
ISUZU dump truck is equipped with an open-box bed, which is hinged at the rear and equipped with hydraulic pistons to lift the front.
Or hinged at side with hydraulic pistons to lift the side.
Advantage:
---
Sinotruk HOWO chassis, perfect performance
Sino engine, super powerful; reliable performance, no overhaul within 500,000 km.
Pay loading from 2ton to 100 tons.
Easy operation and easy maintenance.
Virious types of tipper body are available.
High strength box body
Excellent Chinese brand hydraulic piston
Strong, durable, perfect performance
Specification:
---
12 wheeler Sinotruk Howo large quarry dump truck Comoros
Announcement model:
ZZ3257N3647E1
Drive form:
6X4
Wheelbase:
3625+1350mm
Engine:
Sinotruk D10.38-50
Gearbox:
Sinotruk HW19712
Rear axle speed ratio:
5.45
Body length:
8.214m
Body width:
2.496m
Body height:
3.45m
Wheelbase:
front wheelbase: 2022mm; rear wheelbase: 1830/1830mm
Vehicle weight:
12.12t
Rated load:
12.74t
Total quality:
25t
Tonnage level:
heavy truck
Approach angle:
14 degrees
Departure angle:
26degrees
Origin:
Jinan, Shandong
Market Segment:
Urban Construction Residue
Remarks:
Speed ratio optional: 4.77
Engine
Engine:
Sinotruk D10.38-50
Engine Brand:
Sinotruk
Number of cylinders:
6
Fuel type:
diesel oil
Displacement:
9.726L
Emission standard:
State five
Maximum horsepower:
380hp
Maximum output power:
276kW
Torque:
1560N·m
Maximum torque speed:
1200-1500rpm
Rated speed:
2000rpm
Engine type:
Inline six-cylinder, water-cooled, four-stroke, supercharged and intercooled, high-pressure common rail
Cargo box parameters
Cargo box length:
5.6m
Cargo box width:
2.3m
Cargo box height:
1.5m
Cargo box form:
self-unloading
Gearbox
Gearbox:
Sinotruk HW19712
Gearbox brand:
Sinotruk
Forward gear:
12 gears
Reverse gear:
2
Tire
Tire specifications:
12.00R20
Number of tires:
10
Chassis
Front axle description:
HF9
allowable load:
7000kg
Rear axle description:
AC16
allowable load:
18000 (and installed dual axle) kg
Rear axle speed ratio:
5.45
Suspension type (front/rear):
Leaf spring
Number of springs:
10/12
Dumper truck Structure:
---
Tipper truck parts tools and instructions:
---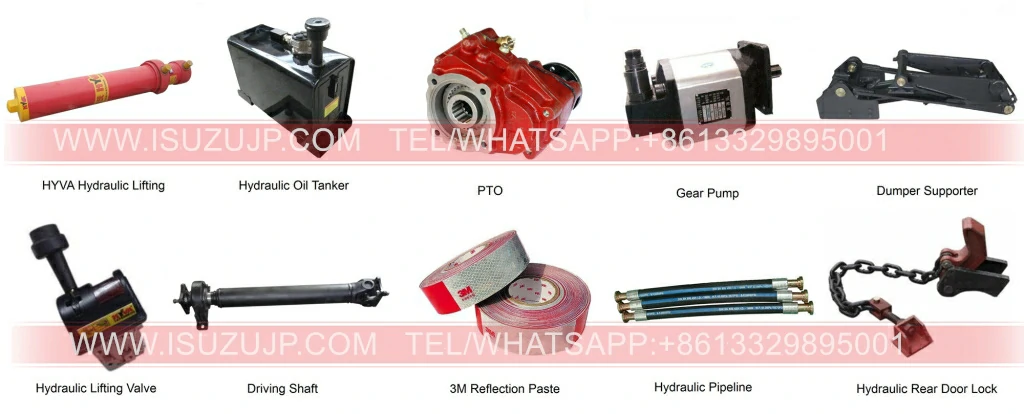 Factory Advantage:
---
19 years of design and export experience.
100% customized trucks.
Quick delivery guarantee.
Documents:
---
Serving more than 80 countries and regions.
Professional guidance on import documents.
CO, FORM E, FORM P, pre-implantation inspection
construction sand rock transport truck shipping:
---
Maximize save your sea freight.
Professional guidance on your importing documents.
Safe, fast and timely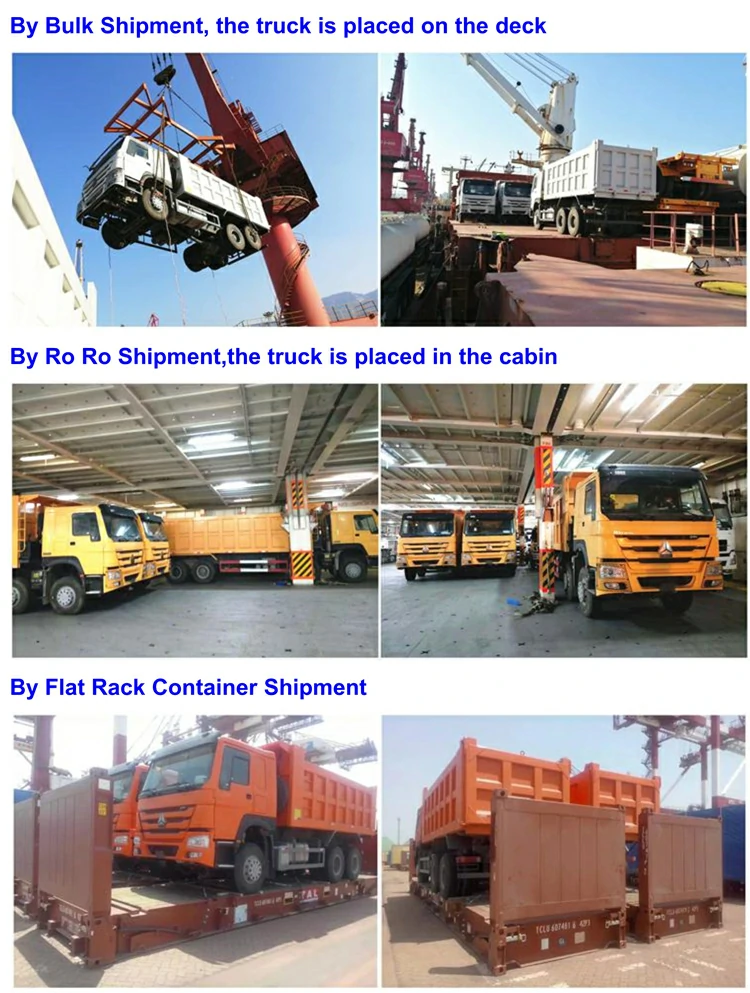 Front lifting dump truck bulk order case:
---
Fast shipping to all parts of the world.
The truck color and logo can be customized.